Something I often whimper about is the fact that I rarely get invited to formal events. I know it's superficial, but man do I love wearing a good suit. I traveled to London, England in February and, to my surprise, my only purchases were two skinny suits at Topman. I had never bought a suit before, but that is because I never had a reason to. Where I live, a teenager wearing a suit
casually
could mean any of these things:
1. Your dad owns every single M&M Meat Shop in Canada.
2. You're a metrosexual. (Does this word ACTUALLY have a real definition? It's been thrown at me numerous times. Based on my friends' explanations, all I can think of is pointy crocodile shoes and white blazers worn with washed-out jeans. Besides, the red squiggly line appears underneath it whenever I type it. It is NOT a word!)
3. You live with your grandmother.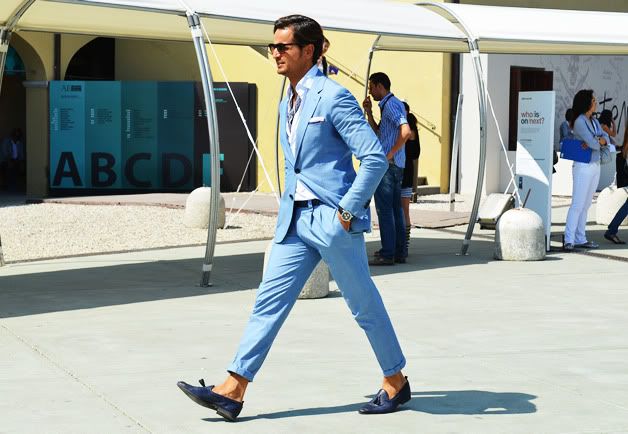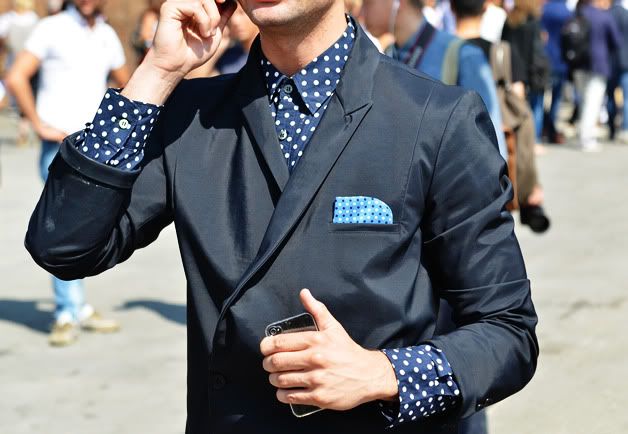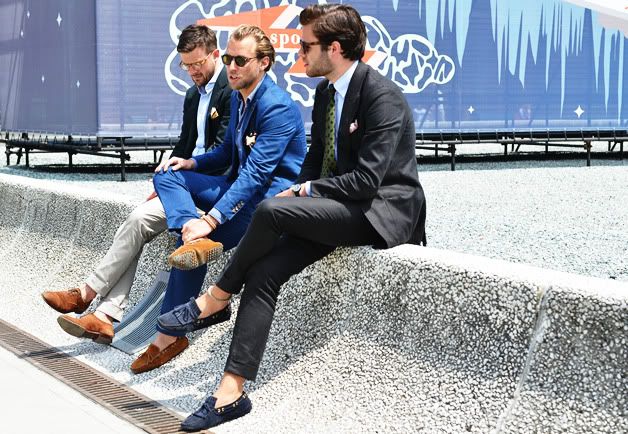 I may be exaggerating a little, but casually wearing a suit in the Vancouverite suburbs is the equivalent to a Salvadoran girl wearing her quinceañera gown while grocery shopping. Or like getting a tan in Nunavut. A complete oddity. However, when I went to London, I saw so many men wearing them while engaging in the most quotidian activities like getting a bagel or reading the newspaper. I couldn't help it; I got the suit fever.
And now, looking at
Tommy Ton
's photos of men in Florence, I am envious of their lifestyle. Very envious.